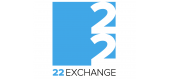 Your Review
Submit a Review

Resident Reviews
|

Recommended: Yes
Thank you for the 5 star Melissa, We hope you enjoy your stay here!
|Recommended: Yes
Excellent residential place with minor issues — The team is very helpful. The work orders are completed almost the same day. The new management has improved the apartment significantly. My neighbors were quite and helpful during my stay. The alley got dirty during the weekends, especially with beer bottles. If the residents were more mindful then this problem could be solved easily. Some graduate students like myself are done with the program early and if only the management were more flexible with the lease contracts either extension or end then it would have been very helpful, especially during this pandemic times. Overall, it is an excellent place to live for students.
Thank you for the feedback Sunil, we are happy to hear you enjoyed your stay here.
|Recommended: Yes
It's a great place to live — Nice and a great price
Thanks Christopher, please let us know if you need anything and we are excited for you to renew for another year.
|Recommended: Yes
Homey — It is a good option to live at
Thank you Lila, we hope you enjoy your time at 22 and so happy to have you renew for another year.
|Recommended: Yes
I like living here — It's great but the parking isn't even if ur a residents living here. I think it should be free for all residents. Otherwise it's a good place to live.
Thank you Joseph, we are definitely limited with our parking options being in downtown Akron but contact the office if you have questions that we could assist with.
|Recommended: Yes
It's decent — Decent apartment
Thank you Emmanuel, Please contact the office if you need any assistance with anything!
|Recommended: Yes
Pretty Nice — It's cozy and convenient.
Thank you Cameron! If you need anything please contact the office
|Recommended: Yes
Pretty Good — Pretty good, could be a bit better, could be a lot worse.
Thank you Jacob, please contact the office with any questions or concerns.
|Recommended: Yes
I fully recommend this apartment complex Not only is it a great price, but you truly receive the best experience. The management is amazing and helpful. Maintenance response time is speedy and efficient. You get so much more and you pay less than other off-campus apartments. My favorite things about this apartment is the amount of space we have in the living room and bedroom. The bathroom is also HUGE The apartment was in great condition when we moved in, as if no one lived there before. The management truly cares about you and is willing to help you out as best as they can One reason I love them is because since we live on the end, the internet connection was not great so I decided to purchase a router and after going to best buy to pick it up, the property manager took off some of my rent for the router and having to go through so much trouble. He did not have to do that considering they provide the service and getting a better version is my responsibility. We love it here
Thank you Orion!
|Recommended: Yes
Fairly nice living space — Good water pressure and AC heat, spacious common room and cozy bedroom area.
Thank you Nicholas, We appreciate the feedback and review!