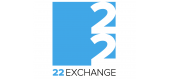 Your Review
Submit a Review

Resident Reviews
|Recommended: YesPretty Nice — It's cozy and convenient.
|Recommended: YesPretty Good — Pretty good, could be a bit better, could be a lot worse.
|Recommended: YesI fully recommend this apartment complex Not only is it a great price, but you truly receive the best experience. The management is amazing and helpful. Maintenance response time is speedy and efficient. You get so much more and you pay less than other off-campus apartments. My favorite things about this apartment is the amount of space we have in the living room and bedroom. The bathroom is also HUGE The apartment was in great condition when we moved in, as if no one lived there before. The management truly cares about you and is willing to help you out as best as they can One reason I love them is because since we live on the end, the internet connection was not great so I decided to purchase a router and after going to best buy to pick it up, the property manager took off some of my rent for the router and having to go through so much trouble. He did not have to do that considering they provide the service and getting a better version is my responsibility. We love it here
|Recommended: YesFairly nice living space — Good water pressure and AC heat, spacious common room and cozy bedroom area.
|Recommended: Yes. — .
|Recommended: YesOne of the Best places I've ever lived — The amenities are abundant—the management folks are attentive and kind—the local businesses nearby are valuable…
|Recommended: YesSweet apartment — A sweet apartment near the campus.
|Recommended: YesLocation can't be beat